This event has been postponed until 2023. Thank you.
Fourth and Goal – Rock n' Rolling Tailgate Fun Raiser 
Postponed until 2023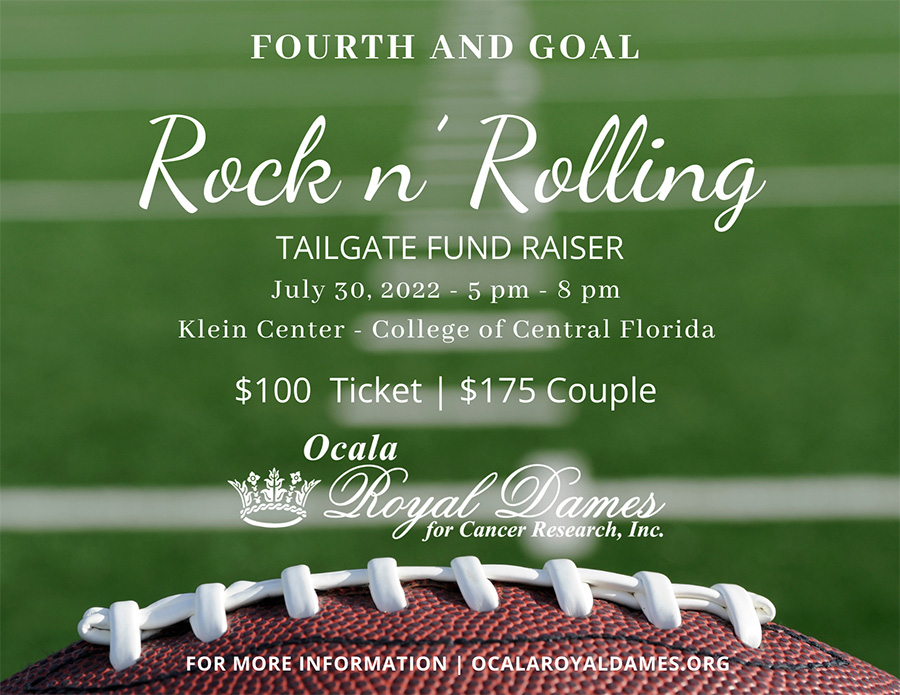 This event will Honor Katrina Brantley, Charter Member of Ocala Royal Dames for Cancer Research, Inc. and longtime supporter, with her family, of football
Contact: Marcia 352 281 2952
Email: mmcyia@gmail.com 
First Friday Downtown Socials – September – May: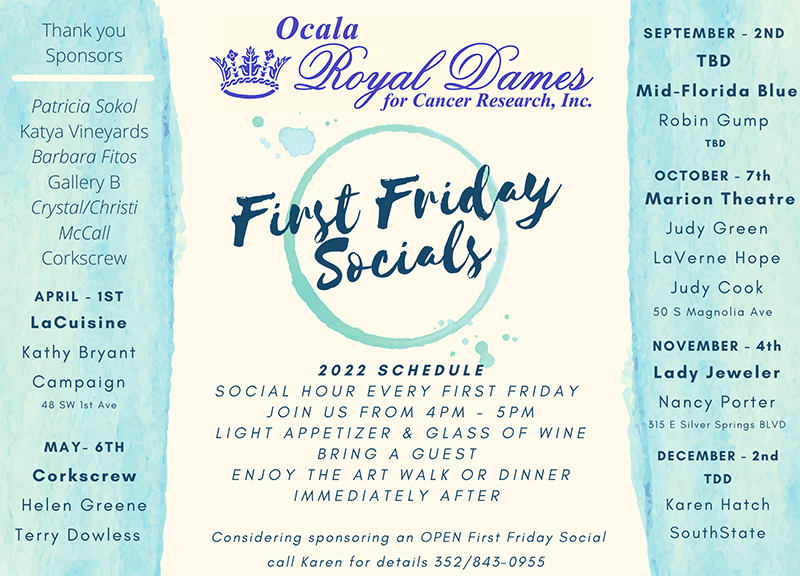 Come and Enjoy
Contact: Karen Hatch 352-843-0955 k4hatch@gmail.com
Birthday Celebration Luncheon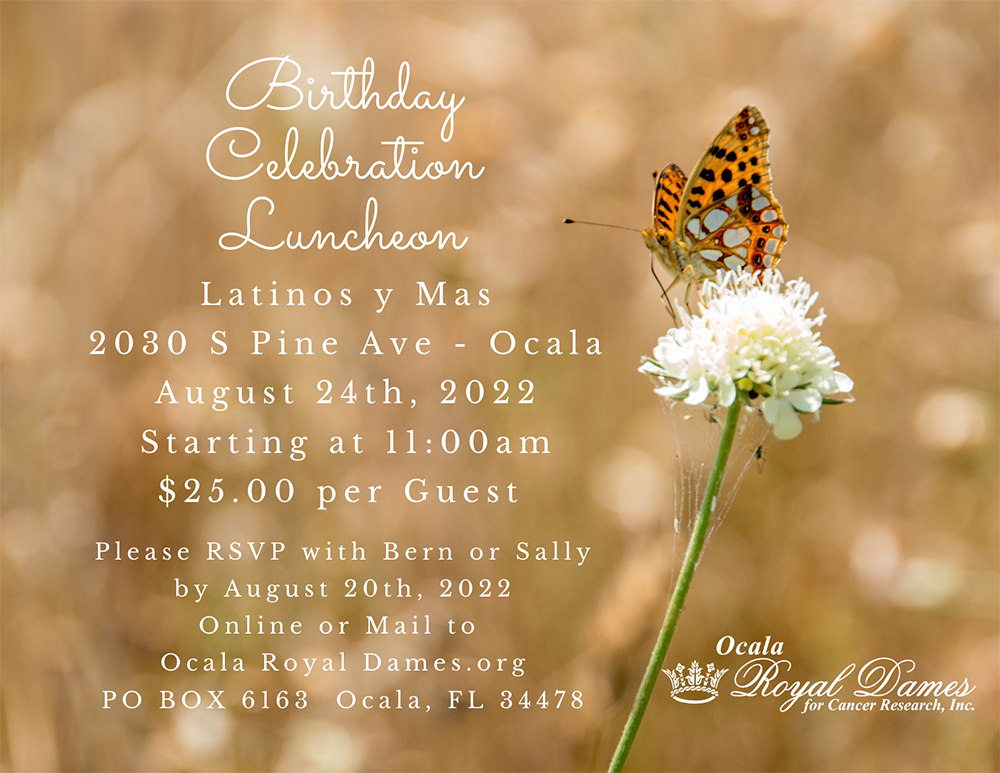 A fun time and an opportunity to interact with other members in a relaxed, non-work setting.
Date: August 24th, 2022
Contact: Bern Paraiso 352-216-5493 bern@gfamedicalmarketing.com
Grand Dames Luncheon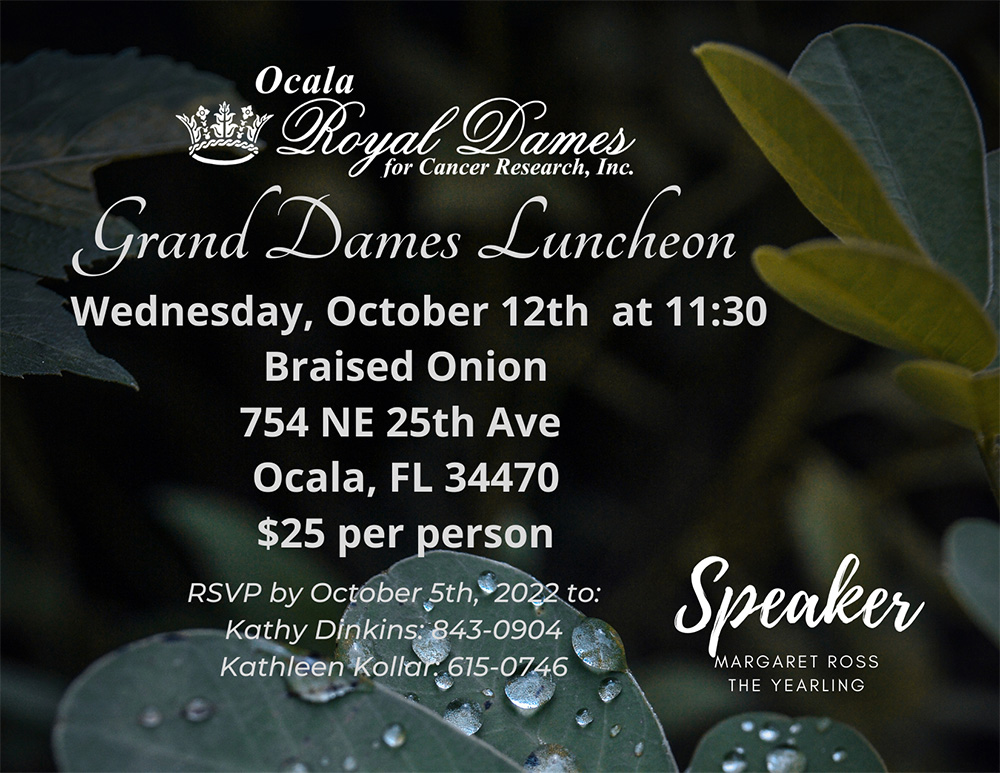 Speaker: Margaret Ross of The Yearling
Join us for lunch as we enjoy one another's company and the stories of Ms Margaret Ross.
Who is Margaret Ross? She is an artist, sculptor, print maker, photographer as well as the granddaughter of Ross Allen of Silver Springs. Her family has very close ties to Marjorie Kinnan Rawlings of Cross Creek. Marthalynne was a docent at Marjorie Kinnan Rawlings home for many years and still gives great talks about the family and history. Her stories are fascinated and entertaining. Especially when her grandfather took her as a teenager, snake hunting, in which he later taught her to milk the rattlesnakes for snake bite use. She did a lot of research and will promise to leave us wantin to hear more
ShopTalk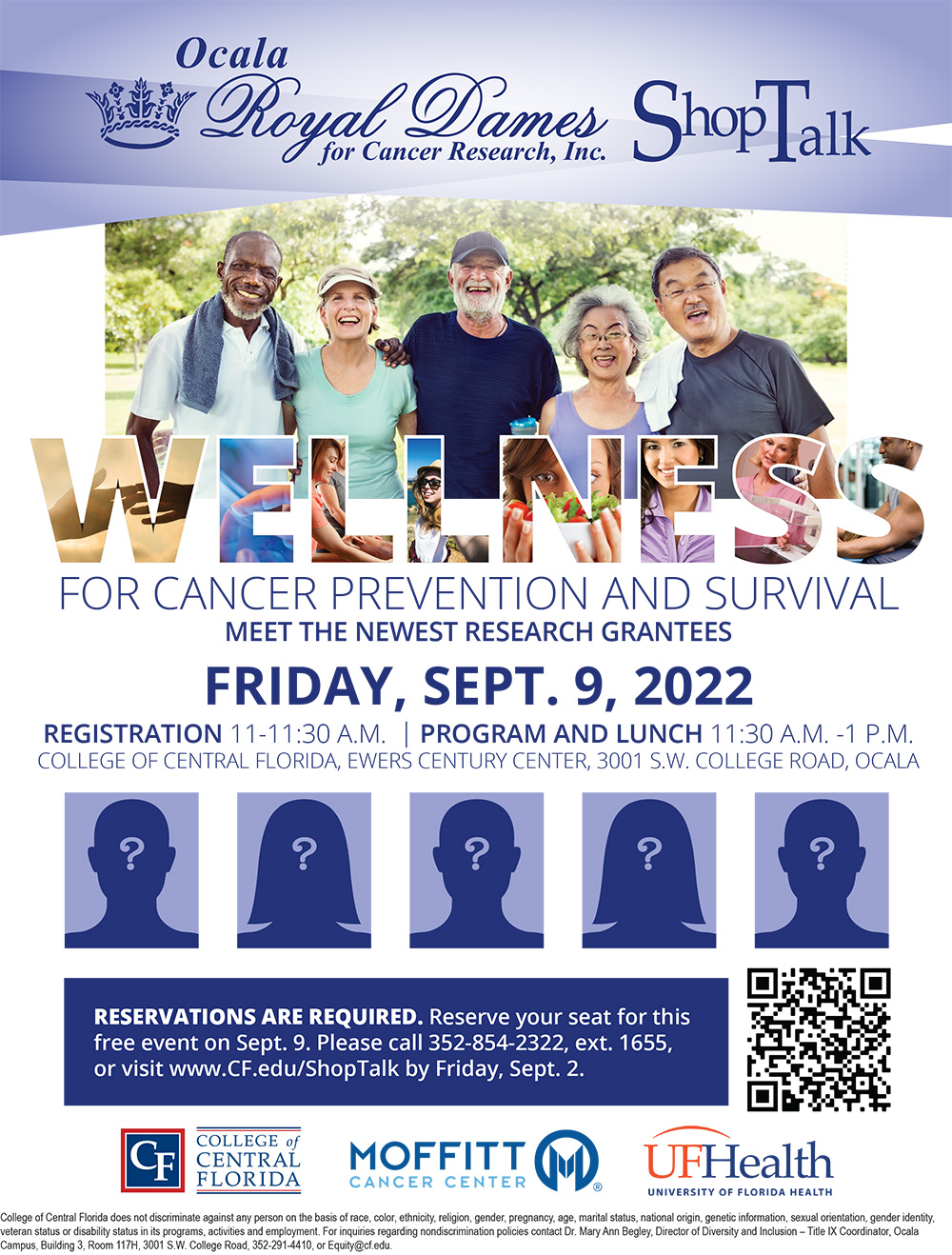 Shop Talk: Wellness for Cancer Prevention and Survival
Meet the Newest Research Grantees!

Please join us Friday, Sept. 9, from 11:30 a.m.-1 p.m. for a Shop Talk featuring newly funded researchers, who will present on their recently approved grants by the Ocala Royal Dames. The event will be held at the Ewers Century Center, College of Central Florida (3001 S.W. College Road, Ocala). Registration begins at 11 a.m. Seats are limited and reservations are required.